Navigation
21 Users online ::
21 Guests and 0 Registered
ID #1238
I'm ready to turn my store on and start selling!! How do I activate my store so that it appears on my website?
There are two important areas within your store manager that you must turn on in order to have your store and products appear on your website.

Follow these important steps
1) Click on Store Manager from your Dashboard
2)Select the Pages/Categories tab
3) Select Show
4) Save your updates



5) Now select the Store Settings Tab
6) Under your Store Name select Open YES
7) Save your Settings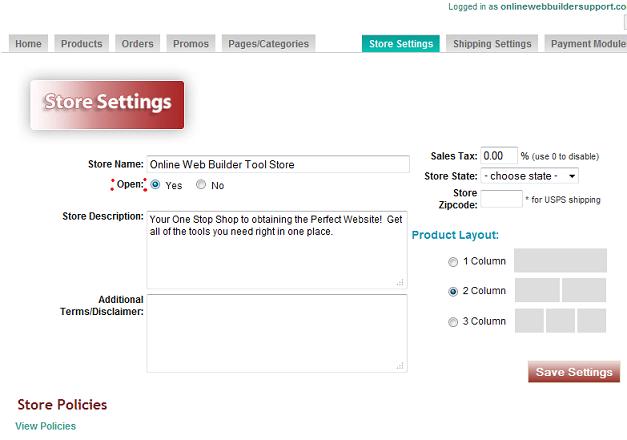 Your Store is now officially Open!
Tags: Simplecart Shopping Feature
Related entries:
5264/9%Last update: 2011-07-19 22:38
Author: WebBuilder Support
Revision: 1.0

You cannot comment on this entry