Navigation
3 Users online ::
3 Guests and 0 Registered
ID #1199
How do I add text to the footer of my website?
1. From your Web Builder Dashboard, Click on Website Settings
2. Select the Footer Text Tab
3. Type your Text in the Text Editor
4. Submit your Changes
5. Publish your Entire Website for your footer text to appear.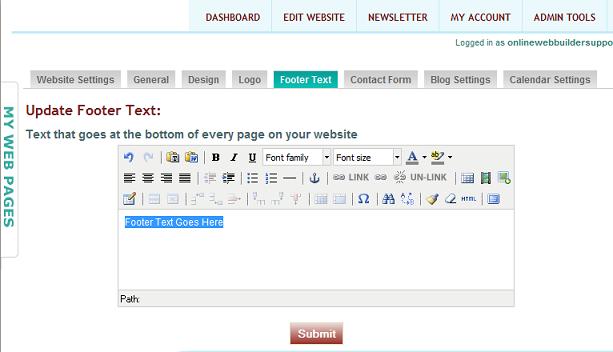 Tags: Adding/Editing Content on your Website
Related entries:
2590/4%Last update: 2011-06-28 23:08
Author: WebBuilder Support
Revision: 1.1

You cannot comment on this entry